Design-Led
Award Winning
Builders
Leeds • Wakefield • Huddersfield • West Yorkshire
Rayner Builders is a design-led, quality focused building company
specialising in modern residential extensions, full home renovations and bespoke new builds.
Modern Design Building Specialists.
We are passionate about modern design and details, whether it is an ultra high-tech contemporary new build or fusing a traditional property with a modern extension, we utilise our extensive skills and experience to deliver that perfect finish.
BUILDING WITH QUALITY & DISTINCTION
Are you ready to start your next project?
Complete our contact form to arrange a site survey and quotation.
We believe in a collaborative approach when working with our clients. We will work closely with you to understand your requirements, set clear milestones and maintain clear communication throughout your project.
A complete range of building
and development solutions.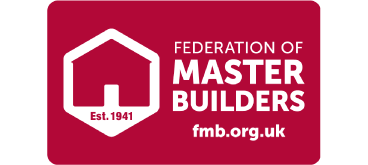 When you work
with Rayner Builders…
When you have an upcoming building project it's important that you choose the right building company to work with.
This is why we've created our 6 Rayner Principles which instils our customers with the confidence that our highly skilled team work hard to exceed your expectations.
"To say our friends are impressed with your work is an understatement. Many, many positive comments so thanks again."
S Hickson
We are your
modern, trusted building company.
As a highly reputable family run company, we have been constructing, extending and transforming homes across West Yorkshire for over 20 years. We have built up an enviable reputation for our reliability, quality of our workmanship and our passion for the building projects we work on.
We have a flexible approach and can offer a full design and build service to realise your vision from the start or build from your existing architectural drawings. We can also offer interior design styling advice and ideas.
Our years of experience, supplier contacts and accreditations helps us to encompass a wide range of skills to complete each project with pride, passion and in line with our Rayner Principles
What our customers
are saying about us.
"To say our friends are impressed with your work is an understatement. Many, many positive comments so thanks again."
S Hickson

"We cannot speak highly enough of Rayner Builders. From the moment they came to quote for our single-storey wrap around extension Rayner's were clearly a cut above the rest and couldn't do enough to support us through our project.
Ben and his entire team were very professional throughout; always friendly, polite and a pleasure to have on site. But most of all they were hardworking. Ultimately we have ended up with a family space that we absolutely love. We had a stress-free building project that arrived on time and on budget and so we couldn't really ask for more."
Hayley and Gavin

"We are really pleased with our build. From start to finish everything was explained so we knew precisely what to expect and when to expect it to happen. Every member of your team, you included Rachel, and of course Ben, were respectful of our premises and our time. Needless to say the workmanship is outstanding.
We are pleased to offer a recommendation to prospective customers."
David & Pat
"Dear Ben, Rachel & rest of the team, thank you for all your hard work, care and responsiveness to all of our needs."
Nal, Laura, Isobel & Ellie
"To Rachel & Ben,
With our grateful thanks for a brilliant job. You were always efficient and considerate about us. And the Rayners crew – also considerate and working to the highest standard."
D & H Owens
"To Ben & Rachel,
We cant thank you enough for all you've done! Thank you both for all your hard work in making our house amazing! We're so thankful and happy with the transformation."
Vinny, Sally, Darcey & Megan